News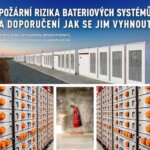 AKU-BAT Participated in the Fire Brochure Published by the Czech Solar Association
AKU-BAT, together with representatives of the Faculty of Electrical Engineering at the Czech Technical University in Prague, participated in the creation of the brochure "Fire Risks of the Battery Systems and Recommendations on How to Avoid Them". The brochure was published by the Czech Solar Association and summarizes the main safety principles for the installation and operation of residential battery storage. The brochure can be downloaded
here
(in Czech).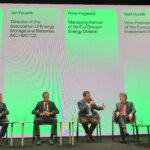 Participation in the Panel of the Slovak Conference Energy Manifest
Mr. Fousek, CEO of AKU-BAT, attended a panel discussion on Energy Storage Solution at the Energy Manifest conference in Bratislava on the 5th of November. We were very pleasantly surprised by the topics of the conference and by its supporters, such as the Vice-President of the European Commission Maroš Šefčovič and the Minister of Economy Peter Žiga, who see the future in energy storage and in renewable sources in general. We hope the Czech Republic will take an example from Slovakia :).
Internal Business Workshop for AKU-BAT Members
On the 31st of October, the AKU-BAT association organized the first internal workshop focused on business networking of association's members. During the three-hour workshop, 14 presentations took place in which our members briefly described their services and demand for new partners. The workshop was followed by busy exchange of business cards, so we believe many interesting projects will come out of the meeting :).
The PRO-ENERGY magazine has published an article on energy storage in the world by AKU-BAT
In September, the magazine PRO-ENERGY published an article about the development of battery systems in the world by Ms. Jelínková and Mr. Fousek from the Association for Energy Storage and Batteries AKU-BAT. You can read
here
(in Czech) about how far they are with energy storage not only in Europe but also in the rest of the world.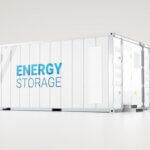 A press release of AKU-BAT on the use of BESS in industry was published
On the 14th of August the Czech News Agency (ČTK) published a press release of the association AKU-BAT on the use of large-scale battery systems (BESS) in industry. Their wider use for grid stabilization is still hampered by legislation, but batteries are already being used in industry due to their unique technical characteristics. You can read the press release
here
(in English).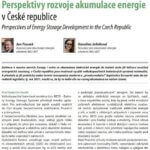 Magazine "Energetika" has published an article by AKU-BAT
In the new issue of Energetika, an article on Perspectives of Energy Storage Development in the Czech Republic was published. The authors of the article are Mr. Fousek and Ms. Jelínková from the Association for energy storage and batteries AKU-BAT CZ. You can read the article
here
 (in Czech).